Oregon and CaliforniaTree Trimmers Insurance
Streets Insurance Agency - Your Oregon and California Tree Trimmers Insurance Professionals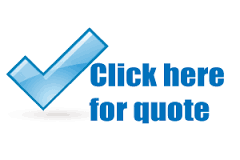 Grow with us. Our insurance program covers tree trimmers who plant, transplant, prune, fertilize, apply pesticides, brace and remove trees as their primary operation.
General Liability
Primary Limits up to $3,000,000 Occurrence/Aggregate
Errors and Omissions - Policy Limits
Property Damage Extension (Care, Custody and Control) - Policy Limits up to $300,000 Occurrence/Aggregate
Blanket Additional Insured Endorsement available
Included Coverages:
Medical Payments Coverage - $5,000 Limit
Pesticide/Herbicide Applicator Coverage - Policy Limits
In-transit Pollution Coverage - $25,000 per Occurrence/$100,000 Aggregate
Property Damage Extension (Care, Custody and Control)-$5,000/$25,000 is included; higher limits are available
Deductible:
Minimum $1,000 Deductible Required
Property
Basic, Broad or Special Form
Replacement Cost or ACV
Building
Contents
Business Income
Equipment Breakdown
Accounts Receivable
Computer Equipment
Contractor's Equipment
Outside Signs
Valuable Papers
Crime
Inside the Premises - Theft of Money and Securities
Inside the Premises - Robbery or Safe Burglary of Other Property
Outside the Premises
Let Streets Insurance Agency help you choose a policy that will fit your individual needs. Protecting your assets, whether personal, business, or both, is our goal. a well-chosen policy can lessen the impact of some of the most common, yet unforeseen perils. We're here to help when you are considering Treee Trimmer Insurance coverage.